Many unique types of lodging are available in this area. Most have kitchens, kitchen utensils, bedrooms with linens and towels and include A/C and heat (you may want to be sure and bring an alarm clock). Some are on the river, some are on the lake, and others are in and amongst the hills-but all are nice, clean and comfortable. In most cases all you will need to bring are your personal items, food, and your hunting and fishing gear. Listed below are some of the RV sites, tent camping, cabins and houses.
Primitive tent camping is available on the ranches at no charge to the hunters. Tent sites with water and picnic tables are also available at Koyote Ranch in Medina (830) 589-4695
The Farm Country Club - 68 RV sites with full hook-ups, abundant wildlife, recreation room, working and entertainment ranch with many things "to see and do". (830)589-2276
Koyote Ranch - 50 RV sites with full hookups, main lodge, swimming pool, hot tub, snack bar, 100 acre nature preserve and much more. 1-800-225-0991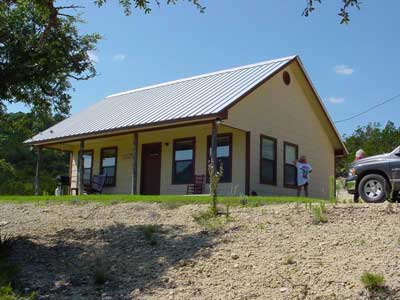 Cabins, Cottages, Houses and other Lodging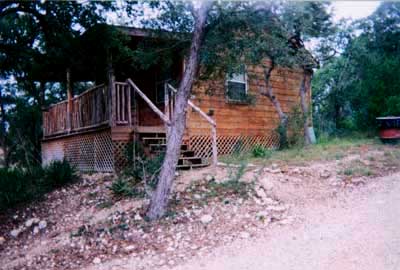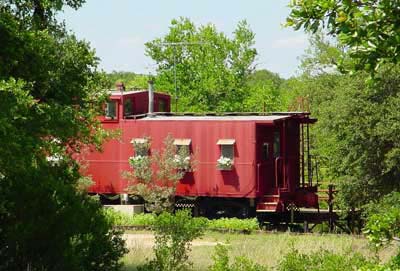 Hill Country Resort & Event Center, furnished cabins, rv sites, Full hookups---swimming pool, hot tub, river access, game room, nature walks (830)589-7475
Koyote Ranch - semi-furnished and furnished cabins, swimming pool, snack bar, nature preserve (variety of different cabin choices.) 1-800-225-0991
Muller's Ark Cabins-- fully furnished with full kitchens on a 10 acre lake (with boats available) and also on the Medina River; 5 houses and 2 RV sites; pets welcome (830) 796-3420
Flying L Guest Houses & Cabins ( Medina & Bandera ) -- river access, putt-putt & 18 hole course, campfire/S-mores,live dancing, waterpark, lots to do. (1-800-292-5134 )
Riverfront Cabins and Bunkhouse-- cabins and bunkhouse in Bandera; bunkhouse can sleep a single hunter or cabins can sleep up t 6--near great place for rainbow trout fishing on the Medina River; microwave, coffee pot, etc.. (830) 460-3690
Hotels are also available in the Bandera/Kerrville area.